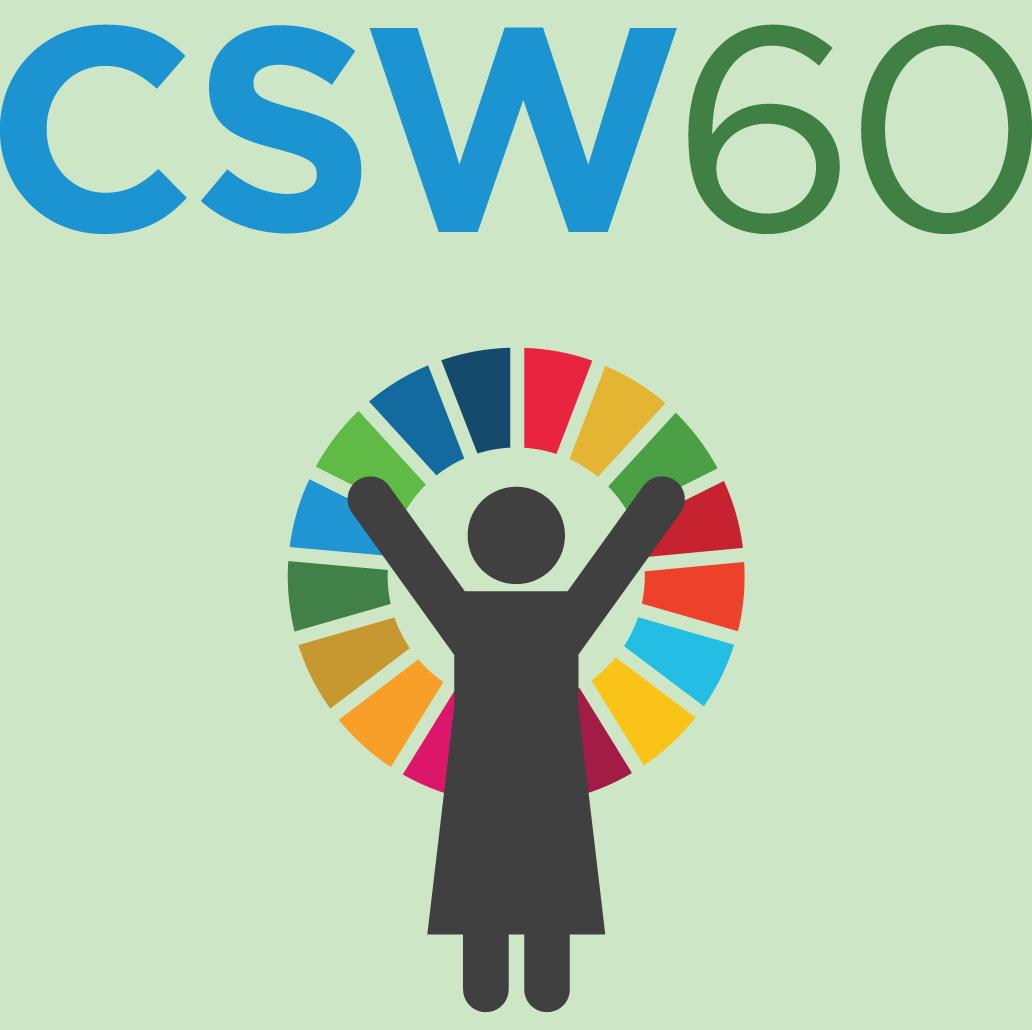 The great annual migration of women's rights activists to the UN headquarters in New York has just ended. The 60th Mandated Session of the Commission on the Status of Women (CSW) was held from 14th to 24th March 2016.
The CSW is undoubtedly the most significant and vibrant networking space for global feminists and gender oriented programmers. However, the global forum today falls short in facilitating major transformation of gender relations globally.
The CSW was first held in 1947. In earlier decades, the assembly of world women's rights activists successfully pushed for the promulgation of international instruments and action plans on women's rights and empowerment resulting in unequivocal articulation of obligations and aspirations for gender equality. In addition four major world women's conferences fomented a global movement of feminists pushing the barriers against gender based discrimination and violence.
The CSW brings together UN member states and state parties to the UN Convention on the Elimination of Discrimination Against Women (CEDAW) and the UN Convention on the Rights of a Child (CRC) et al to debate about progress and define new or accelerated actions and strategies to bring about gender equality globally. The official discussions are held behind closed doors, streamed online, where state parties present national reports and discuss progress and challenges based on the pre-set theme or themes under review. The official delegations negotiate the language and content of the outcome document and priority actions.
Ministerial roundtables beef up these official events as separate discussion platforms on specific issues. In the sidelines of the formal or official meetings, member states and other bilateral institutions host side events to debate specific areas of interest with invitation to the publics. And in the periphery, NGOs and other civic actors host parallel forums which are open to the public.
A conversation marketplace
Over eight thousand people registered for the CSW 60 this year. For new participants to the CSW, the beehive of movement, activity and humanity is daunting! As an NGO participant, proper preparation for the CSW, including advocacy at regional and national level , prioritization of fora and events to attend and keeping negotiators accountable to the agreed commitments, is without doubt an important precursor to traveling to New York City. With over 200 side events and another 200 parallel events, and the critical discussions streaming from the official meetings, one is spoilt for choice for what to do and where to be!
Taking part in hundreds of themed discussions, regional caucuses and advocacy training events leave one thoroughly inspired by the relentless efforts to shift the misfortunes of women and girls in every corner of the globe. The organic networking that the CSW presents is extremely enriching and potentially invites new partnerships, but it all depends on interpersonal/relational skills and interest to engage further.
So much yet so little
Conversely, the single greatest indictment against the CSW sessions is its humongous cost. With 8000 official delegates and participants registered to attend this sixtieth session, and hundreds of thousands more over previous sessions, do the math. Hospitality, logistical and human resource costs could cumulatively round off to hundreds of millions of dollars!
The quest for gender equality is indeed a costly affair. The pervasive and debilitating relegation of women to the back bench in all spheres of governance and development lays a heavy toll on national development measurements. Only about 38 countries have attained the global target of 30% female parliamentary representation in lower and upper houses. 50% of the global population comprises women, 80% of whom live in abject poverty. 80% of small scale farmers are women and 90% of meals in households across the globe are prepared by women and girls, yet the poverty and gross nutrition deficiencies characterize the lives of majority of women and children. Women carry out the lion's share of unpaid care roles. Maternal and child mortality and morbidity raise global concern.  Today, women (even in the US that hosts the CSW conference) earn about 30% less than men in similar job roles.
These are global statistics.
The language of commitments
In the face of these grave inequality realities, the use of jargon, spin and language underpins discussions and negotiations at the CSW. This year, the buzz word was parity. Parity for women by 2030, within the scope of Agenda 2030 Sustainable Development Goals. Lingo such as gender justice, equality, equity, empowerment, emancipation has defined strategies in the past.
The complex language of UN documents and processes remains a challenge to participants interested in how their representatives formally articulate their State's or region's positions. Furthermore, regional and national preparatory processes are not particularly well defined, accessible or inclusive.
This elite vocabulary and process sidelines critical grassroots voices and leaves such powerful voices at the mercy of the interpretations given by their representatives in these huge global meetings. The language issue is critical as it foments the legislative and institutional pronouncements that inform national policy. What applies to one state may not fit another, and the process of translation of international documents into local languages again either shifts or dilutes the commitments. Language and process remain a core challenge to inclusive processes. Worse still, language can be manipulated to dilute commitments with a stroke of a pen.
Evidently, the agreed conclusions from the CSW60 are beautifully crafted statements re-committing to outcomes of previous processes and re-affirming guiding instruments. They also articulate steps to be taken by states to ensure accelerated progress. However the agreements do not confer on state parties any sanctions, financial commitment or compelling obligations based on data. In absence of enforceable commitments, it therefore begs why an annual sorority needs to take place!
Buzz words are good, aspirational, and positive. They keep us focused. They help us develop intellectual discourse. But they are also defeatist, lonesome, and empty. Because the problems for women and girls remain the same or simply morph to fit the most recent human rights crises!
In 2016, the forum still speaks of discrimination against women, sexual exploitation, sexual and gender based violence, rape in conflict, modern day slavery, harmful traditions and gender stereotyping. Over the span of 60 sessions the lingoes that define the problem have never changed: the patriarchy, misogyny, injustice and administrative apathy (read: institutional inefficiencies, lack of political will, patriarchal capitalism).
After 60 sessions of the CSW, one cannot help but wonder what more needs to be done to shift these misfortunes? Certainly an annual costly great migration of government delegations and civic participants to New York to further confirm the quagmire of inequality and to reaffirm strategies and institutional approaches does not fit the bill.
Drastic action
New formats need to be formulated to shift this status quo. Feminized inequality is a grave issue. It is an issue that must reach the ears and be spoken by the lips of every just human being. Patriarchal and exploitative capitalist systems of governance have resulted in unprecedented levels of inequality and injustice, disproportionately affecting women and girls. This system has looted global wealth to immoral levels and the breaking point is fast approaching.
Against this backdrop, transforming the status of women of the world will require much more sophisticated engagements, strategies and strictly enforceable state commitments based on sound data and supported by incentives and penalties. Now more than ever before, it requires brazen, unrelenting feminist activists to demand a transformation of local and global systems of governance and development ideologies that increasingly disenfranchise the marginalized. It further requires the maximization of dwindling resources and personalization of the quest for justice and equity to avert capture of the elite.
There is virtue in global conferencing and networking of administrators and civics. It presents opportunities to coalesce ideas and networks and resources. But the writing is on the wall; the complex layers of inequality call for drastic far reaching measures not language negotiations.
Follow the links below for more information about the CSW60.
Written by Joan Birika.
The Heinrich Boell Foundation invites experts working on issues related to our work to submit short commentary pieces for publication on our website. The views expressed in these pieces do not necessarily reflect official positions of the Foundation and should be read as personal perspectives of the author in question.