The Annual All Kenyan Moot Court Competition was held on the 23rd and 24th March 2018 at the Kenyatta University School of Law, supported by the Heinrich Boell Foundation with 200 students participating from 12 different universities across the country.  This year's theme was: "Striking the Balance between Respect for Human Rights and Maintaining National Security."
While Kenya signed the International Convention for the Protection of All Persons from Enforced Disappearance (ICPPED), it has not ratified the Convention, and consequently the existing legal framework falls short of international human right standards, and is thus unable to comprehensively deal with the problem.
Public conversations on contentious issues such as this are rare in Kenya. More than simply picking a position and reinforcing it, the panellists unpacked the core issues and put a human face to it, showing that police brutality is a deeply troubling and particularly grotesque human rights violation. Those who attended commented that they felt better informed and therefore better empowered to respond or react to cases of police brutality.
The turning point for the work on enforced disappearances and extra-judicial executions, at least among the conscious public, was when lawyer Willie Kimani, his client Josphat Mwenda and their driver Joseph Muiruri were abducted and subsequently executed in July 2016.  The public outcry that followed the discovery of their tortured bodies rekindled public interest in addressing the issue.
When confronted with human rights reports or media accounts, authorities continue to either deny or dismiss the existence of government policy on enforced disappearances and extrajudicial executions. Research by Amnesty International in its 'State of the World's Human Rights 2016/2017' report ranks Kenya top in Africa in cases of police shootings and extrajudicial killings of civilians. It also shows that the majority of extrajudicial executions are preceded by enforced disappearance, which significantly increases whenever security agencies are engaged in eliminating suspected organized criminal groups.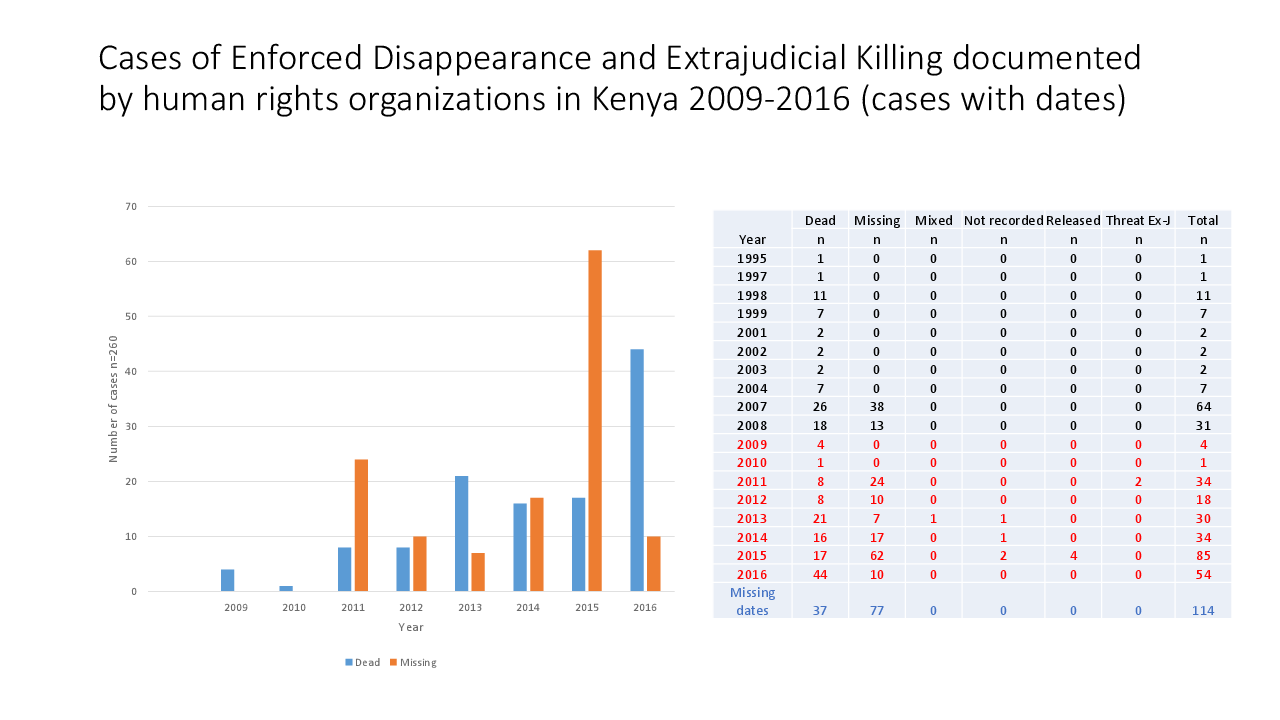 Source: Amnesty International (2016)
Security agencies have been implicated in enforced disappearances and extrajudicial executions during counter-terrorism operations. These operations, according to Amnesty International, are undertaken by multiple security agencies including police, the army and para-military police. 
Some notable personalities representing the legal fraternity that graced the opening of the event included the outgoing Attorney General, Prof. Githu Muigai and Justice Luka Kimaru. Justice Kimaru's opening remarks emphasised the importance of making the matters of national security people-centric so as to ensure the protection of human rights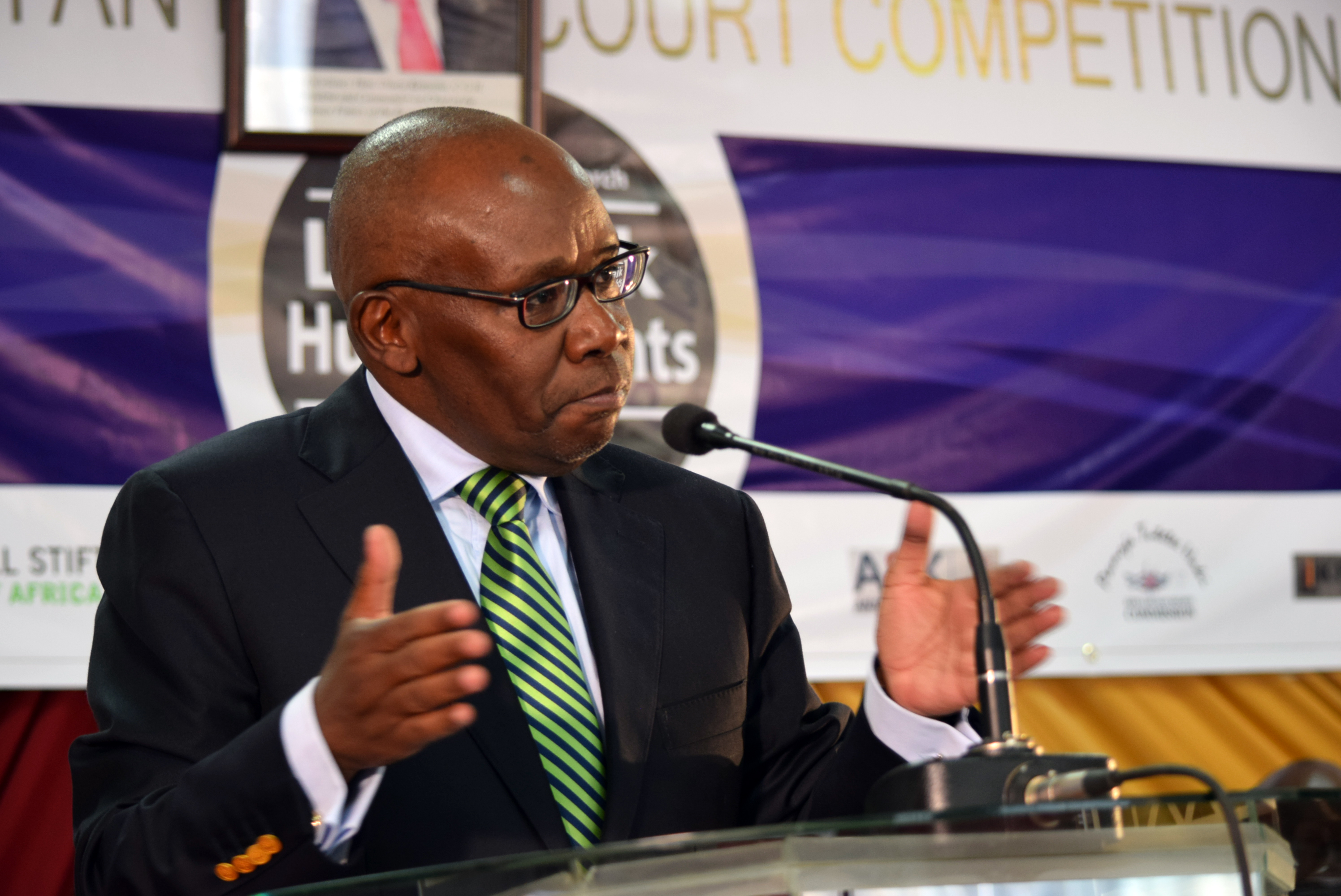 The judges for the two-day moot court competition were drawn from the Law Society of Kenya, the Judiciary and different law firms in Kenya.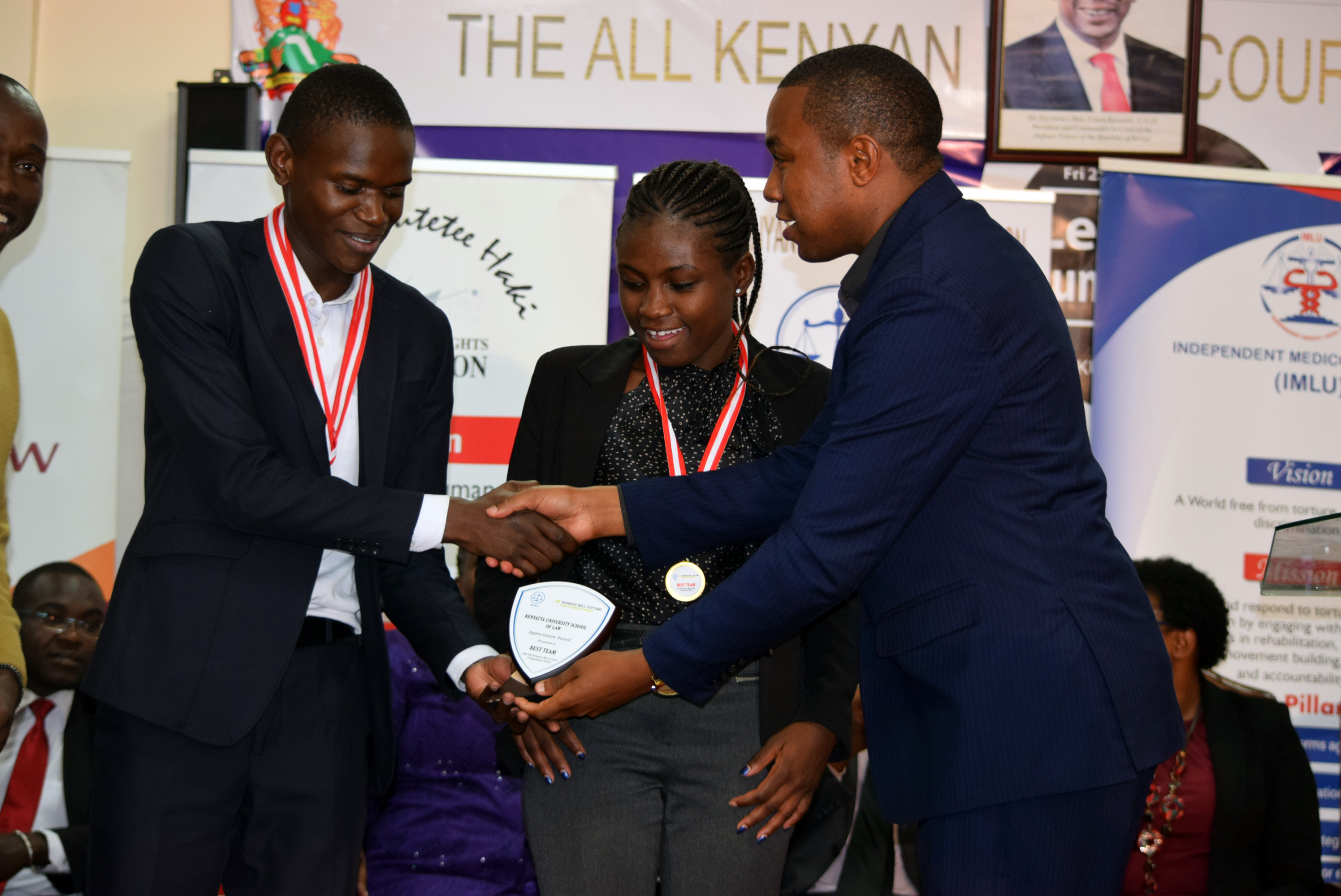 The competition also aimed to ensure that the students' advocacy, legal research and public speaking; and presentation skills are improved and enhanced while increasing their legal knowledge base.
Author: Irene Ikomu, Heinrich Boell Stiftung (2018)