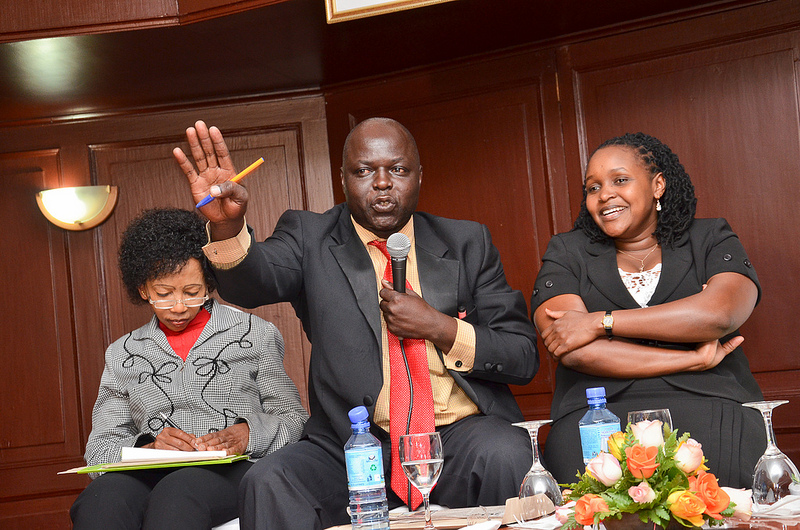 Kenya has now marked three years since the promulgation of the Constitution. Kenya's Constitution is hailed as one of the best across the globe as it has some very progressive provisions. Article 27 (8) states that "The state shall take legislative and other measures to implement the principle that not more than two-thirds of the members of elective or appointive bodies shall be of the same gender." This provision is about affirmative action for women, and has been broadened to include persons living with disability, youth, elderly and other minority groups. Affirmative action has seen the rise of representation of women in parliament from 10% in the last parliament to 20% in the current parliament. This provision is meant to fill the gender gap, which is very pervasive mostly in the public sphere. Despite women making up more than half the population of Kenya, they are still in the periphery when it comes to participating in political leadership and decision making process. Some of the reasons why this is so includes but not limited to; retrogressive cultural practices, gender stereotyping, propaganda, lack of resources, electoral violence, lack of mentorship in political engagement, and poor media visibility.
At the moment, only 30 nations globally have been able to reach the 30 per cent women representation in parliament, achieved through affirmative action. This creates space to allow more women to participate equitably in matters governance and policy. Affirmative action spurs democracy and opens up spaces for different voices to be heard. In Kenya, for instance, the affirmative action motion was first moved in 1997 by Hon. Phoebe Asiyo but was defeated. However, gains were made with the emergence of the new Constitution in 2011. This happened after many decades of clamoring for a new Constitution that would be all-inclusive to ensure equal participation by all members of society.
In addition to the gains made in the women's movement, affirmative action is a positive step in the right direction and with time, Kenya will be able to reach the critical mass of women required to create a balance between women and men, in the course of performing their defined roles.