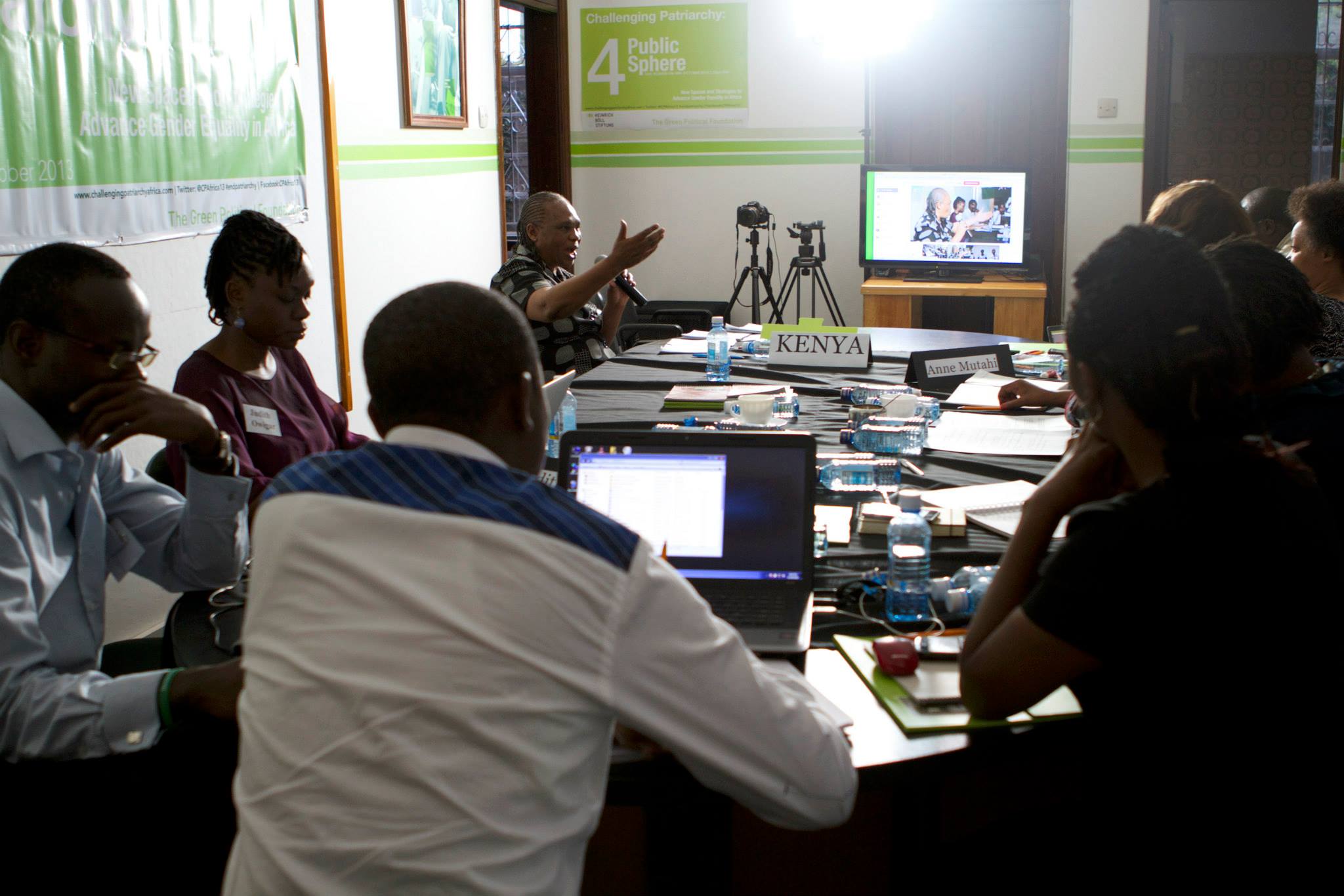 Introduction
In many parts of the world, movements for democracy opened opportunities for equality advocates to advance their claims for full representation of women in political systems. For the past three years the 'Engendering Leadership Project', jointly implemented by the Heinrich Böll Stiftung offices in Nairobi, Cape Town and Abuja, has provided gender advocates the space to share, question and discuss their experiences and strategies to promote gender equality in Africa. From these discussions it has become evident that despite the enormous gains made by African women - through the state, in political parties, in the media and the economic sphere - gender equality remains an elusive goal. Efforts are frustrated by interpretations of societal norms and values rooted deeply in patriarchal structures and mindsets.
The Conference
The conference provided a platform for an African conversation on advancing feminist thought and action on the continent, exploring 'New Spaces and Strategies for Advancing Gender Equality in Africa'. The conference looked critically at interventions towards gender equality and strategized on countering patriarchy within state, in the economic, the political and the public spheres.
Conference Objectives
Question existing approaches and strategies for addressing the challenge of gender equality in Africa;
Explore new strategies and possibilities for feminist action on the continent;
Connect feminist advocates actively engaging and seeking solutions;
Enhance debate on feminism from an African perspective; and,
Document and publish alternative strategies being used to tackle patriarchy in gender equality in Africa
The Method
The conference was hosted in a virtual space. The website Challenging Partriarchy Africa 2013 shows all videos and documents relating to the conference. Additionally, comments are welcome through the social media platforms on Facebook and Twitter @CPAfrica13 #Endpatriarchy.
The Participants
Gender advocates and feminists from the three partner countries (South Africa, Kenya and Nigeria) guided the discourse in interactive panels, open to contributions from a virtual audience.