Felistus Mwalia
Intern (2018)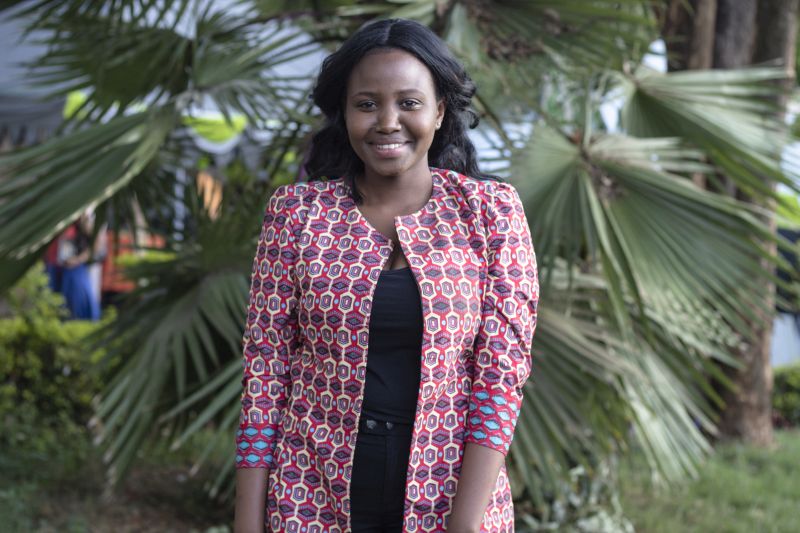 A graduate of International Studies and Diplomacy from the University of Nairobi with an interest in and pursuing a  course in Monitoring and Evaluation of Development Projects.
My internship at the Heinrich Boll Foundation (HBF) in 2018 enriched me with a great opportunity to grow and develop, giving me real work experience. It has propelled me to be able to overcome challenges and develop my career. I learnt extensively about the operations of Political Foundations in Kenya and their relevance to state building through development assistance and their role in promoting democratic values and social accountability. I gained a better understanding of the linkages between human rights, the rule of law and gender democracy to sustainable developmental processes in the East and Horn of Africa. The programme has enhanced my critical thinking and analytical skills as well as improved my professionalism and ability to work in a multicultural environment.
Working in HBF as an intern was not only an honor and privilege but a lifelong experience that will forever shape my professional life. This great experience is incomparable to other internship experiences I had in the past. My supervisor, Caroline Kioko inspired me to serve rather than expect to be served by subordinates.
I am very appreciative of this opportunity and shall remain forever grateful to HBF for the opportunity to not only work as an intern but also for enabling me enhance my language, communication and networking skills while to shaping my worldview and building my confidence.