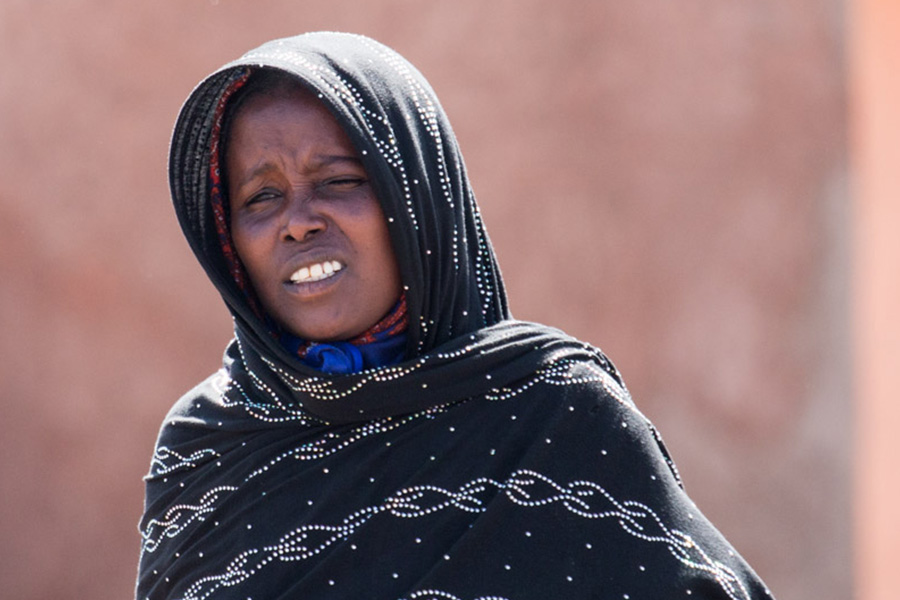 Urban Borana women, structural violence and the 2017 Kenyan Elections
I am sitting with Mama Amina and Rahma in the latter's house in Mathare constituency. Both are key members of the Borana community in Kiamaiko ward. This is my second visit in a few days, and I arrived knowing that I would be drinking cups of coffee as interminable as the neighbours who would drop in to consort, share resources or just deliver a friendly hello.
To come here I have navigated the goat slaughterhouses and markets owned by Mathare's Borana. This is the place, it is rumoured, where the best and cheapest goat meat in Nairobi can be found; an enterprise that bridges numerous businesses, histories and kinships along the dusty road that runs from Moyale to Nairobi.
In the ten years I worked in this constituency I have registered the different din of this particular quarter; the traditional Borana music filtering out of shops and homes, incense and coffee perched on or close to small charcoal stoves and the bustle of a language from "North Eastern"— a signifier of pastoralism and an arid landscape, but mostly of distance.
Since then, I have made friends with many of its women, men and children. They pierce through the lazy blanket category of 'Muslim' applied so easily to some urban communities in Nairobi– an 'ethnic' grouping taken to brush over a variety of different origins –  and live a life shaped by longstanding urban tenure, traditions and the structural violences widespread in this part of the city (see Wario 2007).
The women that I have come to meet constitute the backbone of their community in Kiamaiko, and I am here to find out their ideas and political practices for the elections that we are not being allowed to forget. Never mind the doctors strike, the paralysed universities or famine, our national fervour, it would appear, can only be for the elections.
In his seminal article, Wario (2007) states that much work needs to be done to document the comprehensive histories of the "Urban Borana" in Nairobi and beyond. As I revisit and add to my experiences in Kiamaiko ward since 2007, I am keen to heed his injunction. The task I take up, however, is more gendered and is guided by the following questions: What do Borana women in Mathare think about elections and mainstream political processes? What spaces do they use to intervene in both constituency-based and national politics, if at all? How do their situated and connected experiences of poverty, patriarchy and ethnicity impact their political practices?
Elections
When asked to talk about the impending national vote on August 8th, Mama Amina looks resigned and declares that talking about the elections gives her "pressure."
From the time she arrived in Nairobi in 1964, after escaping famine in Moyale with her two children, this founder of one of the most influential Borana traditional dance groups in the city has, individually and in a performance troupe, campaigned for numerous politicians locally and nationally.
"Rubia, Andrew Kimani Gumba, Maina wa Nguku, Maina Wanjigi" and others she lists have all drawn upon her largesse in Eastlands to get them elected. Despite these efforts, she said, "the next day they just pour shit on you… I am tired."
But even before they can think of voting, Rahma, the younger of the two women, says that they first need to access IDs.
Historical neglect and stigmatization of both the North-Eastern region and poor urban settlements makes attainment of identity cards an arduous, if not impossible, feat for many youth. That we are in a context of 'Al-Shabaab' exacerbates this situation for young Borana who are "thrown together with Somalis", and so have to be "vetted" before they are allowed to apply for these documents.
"Does it mean that we are outcasts from Kenya or that we are something new in Kenya or that we have come to Kenya illegally? I want to know the meaning of this vetting!"
It was these very pronouncements that got Rahma kicked out of the chief's office; the basic assertion that their Borana children are Kenyan even if "Kenya has not agreed."
In the past these women would perform traditional dances for state house guests (until this assignment was revoked in 1984 without explanation) and felt that they had some audience with the government then. Though they continued to be engaged in local Eastlands elections in the subsequent years, both as performers and as community contacts, they say they have never seen any benefit from all of this hard work.
Evidencing this, though undoubtedly the demographic and economic majority in this area, the Borana community has never had any of their own as a political representative of Kiamaiko ward, and it is not for want of trying —"entering the system is hard." What's more, the increased poverty, insecurity and uncertainty that envelops their neighbourhood makes them wonder whether any of their previous politico-cultural performances were even worth it.
Plan of action for 2017
This year, however, declare the two women, it is going to be different.
Both are being looked for "like money" by every possible aspirant— Member of Parliament (MP), Member of County Assembly (MCA) and even Women Representatives candidates—but they are not interested. Instead, they are planning a meeting for all Borana women in Kiamaiko to discuss whether they are actually going to vote.
The relevant people have been notified. And they even told the male community chairman that he needs to give them the space to decide what they want for themselves.
"If any aspirant wants to come to us then we need to draw a collective strategy and they need to say what they are going to do for the Borana women and community" says Rahma. "Since 1964, and our mothers have been voting from that day until now, they have not gotten anything done for them" she adds.
And she is right. Since I have been here I have witnessed the struggles that Borana face to get IDs and the sinister ways in which a 'radicalization' narrative has been extended to their children. Moreover, the violent contentions over land, influenced by an autochthony narrative, have seen many Borana displaced from Ruai, Kasarani and Njiru, and the forthcoming elections have aroused fears over possible evictions in Mathare.
These experiences are being discussed in their many collectivities, and will also be high on the agenda of the meeting they will soon have for all Borana women in Kiamaiko.
Until then, neither of these two key community members will be organizing or performing traditional dances for any aspirants. They will not be endorsing anyone. And they may not even take their phone calls.
 "During elections they do not refuse that we exist" Mama Amina said.
And as they are inevitably being remembered by political candidates for the first time since the previous election period, they are keen to show these political candidates that though they are still around, this time it is their votes which may refuse to 'exist.'
Article by Wangui Kimari, doctoral student in Anthropology at York University, and the Participatory Action Research Coordinator for Mathare Social Justice Centre (MSJC).
References
Wario Arero, Hassan. "Coming to Kenya: Imagining and perceiving a nation among the Borana of Kenya." Journal of Eastern African Studies 1, no. 2 (2007): 292-304.